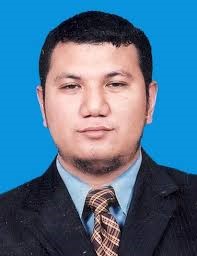 DR. Saaidal Razalli Azzuhri
University of Malaya, Malaysia
Dr. Saaidal Razalli Azzuhri is currently a Sr. Lecturer with the Department of Computer System & Technology, Faculty of Science Computer & IT. He completed his PhD from the University of Queensland, Australia, specializing in the wireless ad-hoc routing protocol. In 2018 he managed to secure private funding to establish a Blockchain Technology Lab, which is the first Blockchain physical lab in Malaysian University. Other than that, he obtains a government's grant on Artificial Intelligence (AI) deep learning application in wireless communication and autonomous drone system, and also a Newton Mobility grant (International Funding) on optical microfiber application.
His areas of expertise are wireless network, mobile ad-hoc network, autonomous system, fibre laser, fibre sensor, Blockchain and AI.
His research interest includes autonomous unmanned aerial vehicle (UAV), optical fibre sensor and communication, Blockchain and cryptocurrency, machine learning and deep learning.