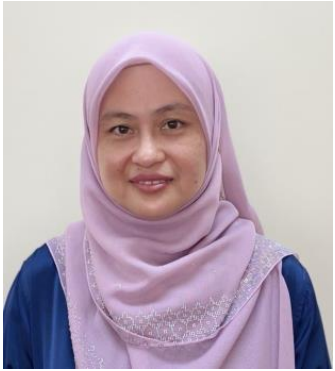 Assoc. Prof. Wan Mimi Diyana Wan Zaki
Universiti Kebangsaan Malaysia,Malaysia
Assoc. Prof. Wan Mimi Diyana Wan Zaki i
s an associate professor in the Department of Electrical,
Electronic and Systems Engineering, Faculty of Engineering and Built Environment, Universiti
Kebangsaan Malaysia, Bangi, Selangor, Malaysia. She has specialist expertise in biomedical and
bioinformatics engineering covering intelligent systems, image processing and IoT -related healthcare
technologies. Wan Mimi Diyana has received a total grant of USD 148,000 as a project leader and has
been an active member of various projects. She has published over 150 academic papers, including 71
indexed journals, 61 proceedings, nine book chapters and four books (for teaching & learning). She is
also a main editor of a research book entitled Pemprosesan Imej Digital untuk Analisa Penyakit Mata
Berkomputer (
Digital Image Processing for Ocular Computerised Analysis
), KERATOKONUS:
Pemprosesan Imej & Saringan Penyakit Mata (
KERATOCONUS: Image Processing and Ocular
Disease Screening
), and an author of 5 other research books with UKM Press.